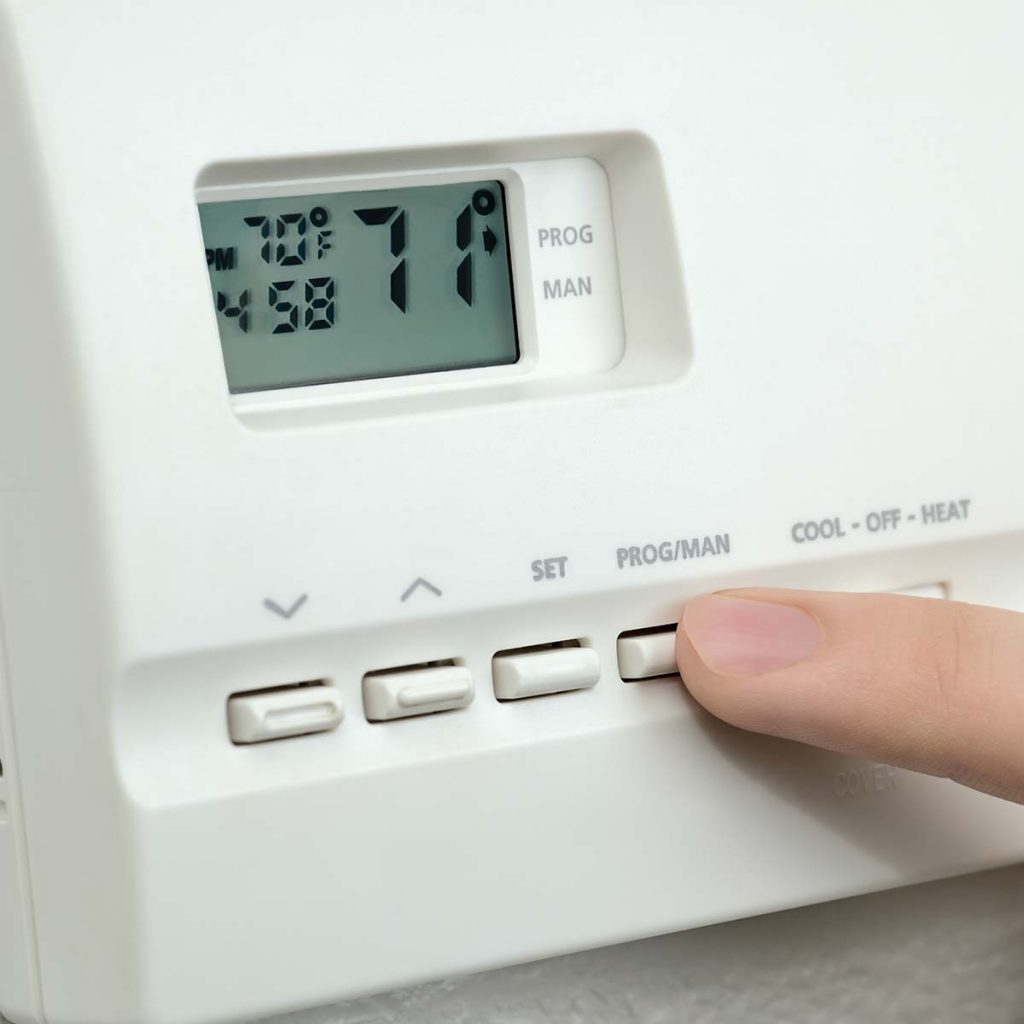 Heating, Ventilation & Air Conditioning Installation & Maintenance
In this Texas heat and humidity, air conditioning is a necessity and no one wants to live without the comfort of their A/C. At Dayton Electric, we understand that, and we are here for you!
We offer many air conditioning services by licensed and experienced technicians to keep you cool and comfortable during the summer as well as heater services to keep your warm and cozy during the winter!
Is your A/C blowing hot air? Do you have water spots on your ceilings? Do you notice sweating anywhere on your system? Have you noticed any leaking from the condenser outside? Has your system stopped working completely?
We can install, repair, and provide maintenance for your heating and air condition systems to keep you warm when it's cold out and cool when it's warm out.
We Offer Maintenance Programs to Keep Your Equipment in Tip-Top Shape
Heating Pump & A/C Tune-Up Checklist
Furnace Tune-Up Checklist
Join Our Maintenance Program Today!
Heating & A/C System Diagnostics
Dayton Electric Co. technicians have been expertly trained and tested for diagnosing any and all complex issues relating to HVAC maintenance and installation!
Furnace & A/C Maintenance
Keep your system properly maintained to reduce energy bills and repair bills, prolong the life of your equipment, and prevent major problems before they occur!
Heater, Furnace & A/C Servicing
We will repair or replace any parts that have malfunctioned or need replacing due to age including heat exchanger, blower motor, flue pipe, hi-limit switch, safety switches, etc. We also check for gas leaks, holes and cracks, cleanliness, accuracy and functionality of thermostat, and more.
We service A/C units and can repair or replace any A/C parts.
We can recharge your system with necessary type and amount of refrigerant. Keep in mind that R22 refrigerant is being phased out and will no longer be available starting in 2020. Currently, R22 refrigerant and parts for R22 systems are getting harder to find. If you have an R22 system, you might want to consider upgrading your system.
Tune-up your furnace or A/C to make sure it is up to its peak performance before the warm or cold weather comes.
New Furnace & A/C Installation
We can expertly install your furnace or A/C unit to match your needs and your square footage.
Diagnose, repair and/or replace parts in your condenser unit (the outside unit for your A/C).
The evaporator coil is what cools the air in your air conditioner. When it cools the warm air that it brings in, it causes condensation. The condensation is collected in a drain pan and runs through a drain line in your house. If this drain line is not cleaned, it can cause a back up of condensation and a major water leak.
A/C Drain Line Leak Detection and Repair
Detect and repair leaks in your drain line.
Sales for Furnace, Heater & Air Conditioning System Parts
We sell and keep stock of many necessary parts for your furnace, heater, or A/C system. If we do not have what you are looking for in stock, we can get it for you!
Refrigerant Leak Detection and Repair
We can tell you if you have a leak and what caused the leak as well as repair and/or replace the parts that are leaking.
We offer a wide range of programmable and non-programmable thermostat to fit your needs.
Your filter should be replaced every 30 days to keep your system running optimally.
Call Now for Immediate Service
Heating
•
Air Conditioning
•
Electrical
•
Generators