Electrical Services
Electrical Repair, Maintenance, & Replacement from Licensed Electricians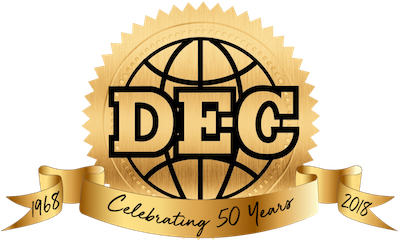 It's hard to imagine that anyone was able to live without electricity before, isn't it? Nowadays, when your home or business' electricity goes out, it can cause a great deal of problems and can even be a fire hazard. Dayton Electric's trained and licensed electricians can help with any electrical needs that may arise for your home or business.
Do your lights flicker on and off? Are there any outlets that are not working? Have you had trouble with breakers frequently tripping? Give us a call for our worry free consultation and we will take care of any of these problems and more!
Call Now And Schedule A Licensed Dayton Electric Co. Electrician!
Our Other Services Include:
Circuit troubleshooting- Our trained and licensed electricians can troubleshoot and diagnose all your electrical problems and give you accurate recommendations and options to fix them
Hot tub & water heater circuits – Install the proper circuits and/or outlets needed for your hot tub, water heater, etc.
Plug & switch replacement – Replace outlets inside and outside of your home as well as light switches and other switches
GFCI (Ground Fault Circuit Interrupter) & TRR (Tamper Resistant Receptacle) replacement- Electrical outlets in bathrooms, kitchens, garages, outside and near pools/spas are required to be GFCI. We can upgrade your outlets for you! We also offer Tamper Resistant Receptacles which are made to prevent electric shock by not allowing foreign objects to be inserted. TRR's are far more likely to prevent childhood shocks than outlet covers.
Fixture installation – We can install and/or replace all types of fixtures including fluorescent fixtures, LED fixtures, recessed can lighting, ceiling fans, exhaust fans, outside lighting, security lighting, emergency lighting, pole lighting, barn lighting and more.
Aboveground & Underground Service – We service and install above ground electrical service for mobile homes and other outbuildings as well as underground service for houses.
Electrical Panels – We can repair or replace your breaker panels inside and outside your home.
Appliance Outlets – We can install new outlets for your dryer, stove, and other appliances.
Lighting Timers – Replace and install timers for outside lighting
Surge Suppressors- Sales and installation of electrical surge suppressors that are designed to protect your electrical system from voltage spikes which in most cases are caused by lightning strikes. This is also known as a Transient Voltage Surge Suppressor (TVSS).
Uninterruptible Power Systems- Installation and service for UPS battery backups that provide power to a load when the input power source or main power fails. These systems differ from emergency power systems and backup generators in that they provide near-instantaneous protection from input power interruptions by using energy stored in batteries, super-capacitors, or flywheels.
Bucket Truck Services- Using a bucket truck, we can service, install, and replace parking lot lighting and outdoor lighting on homes and buildings.
Lightening Arrestors- To protect your home or business from lightning strikes, we provide sales and installation of lightening arrestors, which are used on electrical systems and telecommunication systems, to protect the insulation and conductors of the system from the damaging effects of lightning.
We Can't Wait To Hear From You!